I created Brillexperts to offer a complete cleaning and cosmetic beauty service first in my region and across Quebec!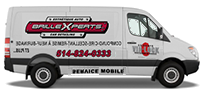 BrilleXperts est, à l'origine, une entreprise familiale qui spécialisée dans le nettoyage intérieur et extérieur de voiture et de véhicules récréatifs. C'est un peu plus tard que Luis Albuquerque, propriétaire actuel, reprend les rênes de l'entreprise afin de poursuivre la mission originale BrilleXperts : offrir à ses clients l'excellence d'un travail de pros et un service courtois, sans compromis.
Nous vous accueillons avec la promesse que vous repartirez complètement satisfaits. Nous offrons un service d'unité mobile à la maison ou au travail afin de rendre votre véhicule d'une propreté impeccable pendant que vous vaquez à vos occupations, sans laisser la moindre trace de notre passage!
BrilleXperts a toujours pensé qu'il était du devoir de chacun de faire sa part pour préserver l'environnement. C'est pourquoi nous nous engageons à utiliser principalement des produits sans impact nuisible sur la nature. Nos produits biodégradables à 95 % et efficaces à 100% nettoient donc votre voiture sans conséquence sur l'écosystème. Nous nous sommes également dotés d'un nouveau filtre qui enlève complètement les contaminants présents dans l'eau que nous utilisons.
Want to know more about our services?
We offer a wide range of services for automobiles, boats, trailers and RVs.